Up: Previous
---
Hike up Mission Peak starting from Stanford Avenue
The Western Approach to Mission Peak
---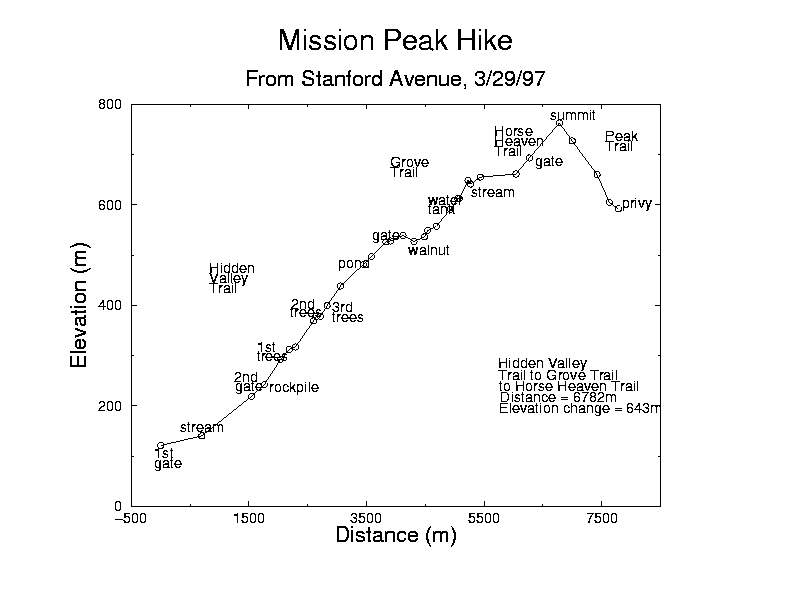 Click on the image for a large postscript version with better fonts (21K).
Photographic trail guide to the ascent.
The time for this hike was about 8 hours, including a long lunch. The hike takes place in the Mission Peak Regional Preserve, which is part of the East Bay Regional Park District. The Hidden Valley and Peak Trail parts of this are the beginning of the Ohlone Wilderness Trail.
This hike is the steepest of the four described here and is also the most crowded. The trail profile shown here is for a route which goes around the south side of the mountain on the Grove Trail, although most folks take the Hidden Valley Trail directly to the Peak Trail. We came down the Peak Trail so some elevations are shown for that direction as well.
---

.


alchaiken@gmail.com (Alison Chaiken)
last updated $Date: 2005/10/23 04:28:07 $ ..